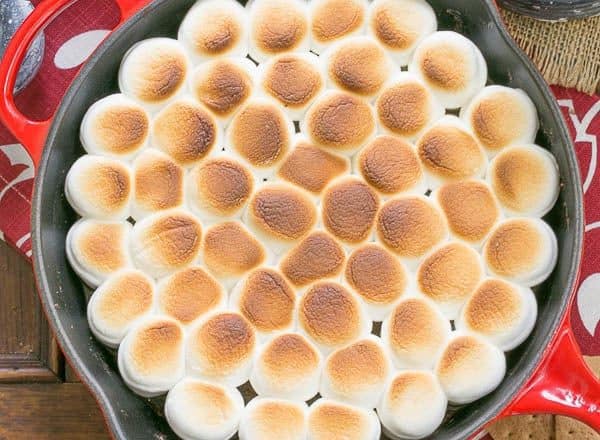 S'mores Dip is definitely one of my favorite desserts. Bring on the chocolate, marshmallow, and graham crackers goodness!
Ingredients:
1/2 tablespoon butter
1 1/2 cups chocolate chips
15 jumbo marshmallows, halved
Graham cracker squares
Directions:
Adjust rack to the center position of the oven and place 8-inch cast iron skillet or regular frying pan on rack. Preheat oven to 450°F with skillet inside. Once preheated, use a potholder to remove the hot skillet from the oven.
Place a pat of butter in the skillet and coat the bottom and sides. Pour chocolate chips in an even layer into the bottom.
Arrange marshmallow halves over the chocolate chips, covering the chocolate completely.
Bake for 5 to 7 minutes or until marshmallows is toasted to your liking.
Remove from heat and rest for 5 minutes. Serve immediately with graham cracker squares.
Enjoy!
xoxo,
Megan