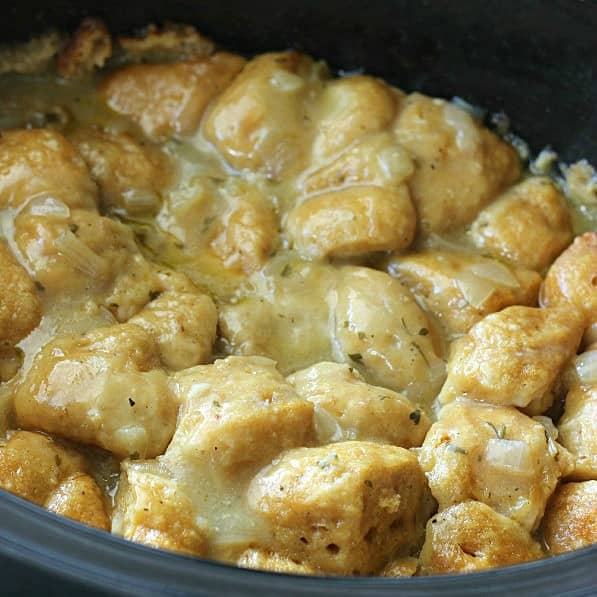 I'm so excited that it finally feels like fall in NC! To celebrate, I'm making one of my favorite comfort foods – chicken and dumplings! 
Ingredients:
 3 cups cooked chicken
6-8 cups chicken broth
2 cups flour
2 Tbs. butter
½ tsp. baking powder
salt
a cup of milk
Directions:
Combine the flour, baking powder, and salt. Cut the butter into the dry ingredients with a fork. Stir in the milk, mixing until the dough forms a ball.
Roll the dough out into a thin square with a floured rolling pin. Cut the dumplings into squares about 2″ x 2″. It's okay if they aren't the same size. Sprinkle flour over the dough before cooking.
Bring the broth to a boil over high heat. Drop the dumplings in one at a time, stirring while you add them. Cook for about 15-20 minutes.
Add the cooked chicken to the pot and warm for a few minutes.
Enjoy!
xoxo,
Megan